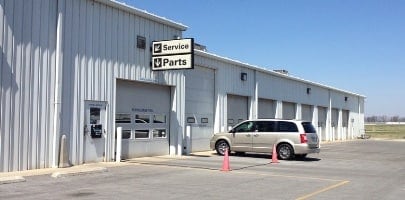 St. Marys Chrysler operates a full service department where we are able to service any make or model. Our service manager, Tyler Patterson, and our 6 ASE certified technicians work hard each day to offer their best work and complete your service needs in a timely manner. The St. Marys Chrysler service department is located in the rear of the dealership, with the service parking lot to the right of the building. Check out the Service Menu and pricing information below.
St. Marys Chrysler Service Menu
Lube, Filter and Oil Change
$31.63
Cooling System Service
$99.00
Tire Rotation
$14.95
8-Cylinder Engine Tune-up
$135.00
Wheel Balance and Tire Rotation
$39.95
6-Cylinder Engine Tune-up
$122.00
Front-Wheel Alignment
$58.95
4-Cylinder Engine Tune-up
$79.00
Front or Rear Brake +
Machine Rotors or Drums
$169.95
16-Point Vehicle Checkup
FREE
Auto Transmission Tune-Up
$195.00
Differential Service 4x2
$69.00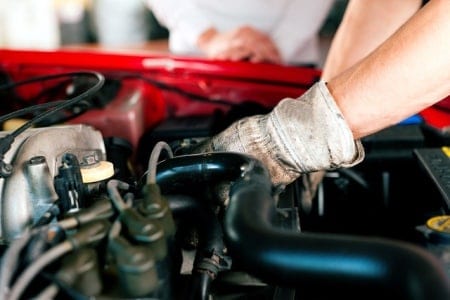 Our service department does perform a number of additional services not listed on our service menu, including
full AC service
,
tire alignment,
brakes service, brakes inspection,
brake pad replacements
, complete detailing, transmission fluid flush, check engine light diagnosis, synthetic oil and filter change, battery diagnostic, battery replacement,
fuel system check,
and headlight restoration. We also offer tires, replacement wiper blades,
belts and hoses
, and additional parts and accessories. Some prices vary on vehicle size and type, so if you have any questions about a specific service for your vehicle, give us a call or stop by.
For a number of great reasons on why to choose St. Marys Chrysler for your next service appointment, visit
Why Service at St. Marys Chrysler?
and to schedule your next service appointment, call us at (888) 646-6489 or
schedule online in the form below
.