Few components in your vehicle are more important than its fuel system-a machine needs fuel to run, after all. When your fuel system isn't working properly, it can greatly affect your vehicle's performance. Here are some reasons why you should bring your vehicle in for a fuel system check today.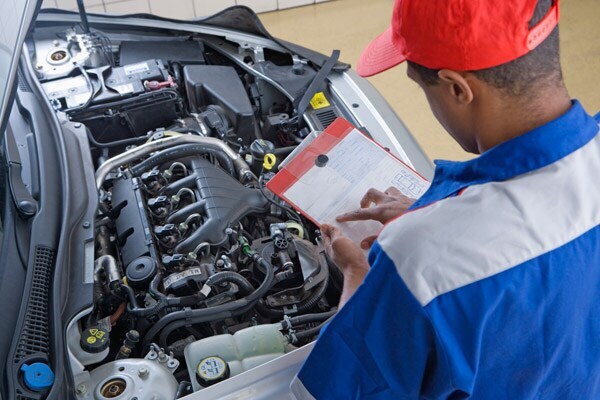 Power decreases. When your fuel system isn't working properly, your vehicle is not working at full power capacity. This affects your vehicles ability to accelerate while climbing hills or towing. Keep an eye out for sputtering, too. This is a sure sign that your fuel system needs to be checked.
Gas mileage is lowered. Deposits in your fuel system make it more difficult for the fuel to ignite, taking more fuel to do the job. This increases the amount of fuel you use on a daily basis. Increasing your fuel consumption causes your fuel efficiency to lower greatly, affecting your wallet and the environment.
Acceleration varies between hesitating and surging. If you put the pedal to the metal, it's likely you expect an immediate response from your vehicle. When you find your vehicle hesitating significantly when you try to accelerate from a stop, or if you find your vehicle surging forward suddenly without driver intervention, then your engine is not getting the power it needs due to a malfunctioning fuel system.
To work properly, the spray from the fuel injectors needs to be wide and fine for the spark to ignite it. When the nozzles in the fuel injectors get clogged, the fuel stream is no longer fine-it is instead a bit gloppy, making it more difficult to ignite. To make sure your vehicle is running smoothly, make sure you visit St. Marys Chrysler's Service Center today so we can clean your vehicle's gas pump, fuel lines, and injectors and give complete a fuel system check!
Call St. Marys Chrysler's Service Center at (888) 646-6489 or click here to schedule an appointment online.